First Call
We are happy to announce the First Call for the 22nd International Scientific Conference on Economic and Social Development - "Legal Challenges of Modern World". Topics are focused, not limited to legal challenges of modern world and recent challenges to modern national economies and business enterprises.
In cooperation with: University North, University of Split, Faculty of Law, University of Split, Faculty of Law, University of Sarajevo
Supported by: Croatian Academy of Legal Sciences, Croatian Mediation Association, Association of Croatian Judges, Adriatic Institute of the Croatian Academy of Sciences and Arts, Ministry of State Property, Ministry of the sea, transport and infrastructure


Sponsored by: UNIQA osiguranje, Grad Solin
29-30 June, 2017 (01 July, 2017 - Optional Trip)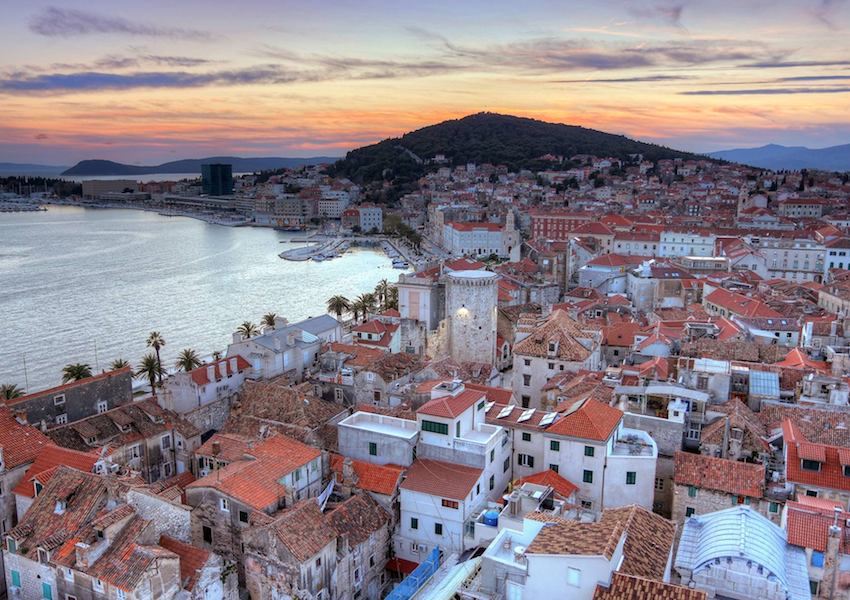 Please consider submitting an abstract for the Conference within next few weeks. We proudly hope to have your distinguish name among authors and participants. After receiving the full texts, The Scientific Committee will decide which papers should be included in the Plenary Session.
Sincerely Yours,
President of Scientific Committee
Topics
LEGAL ASPECTS OF ECONOMIC AND SOCIAL DEVELOPMENT IN INTERNATIONAL RELATIONS
Legal aspects of ensuring taxation stability – investment competiveness
Legal Uncertainty as an Obstacle to Investment Process
Legal and Economic Effects of public administration reform – key factor for economic success
Liability for obligations of the Capital companies (Corporations)
Transnational mobility of companies
Transnational trade and legal protection of consumers
Jurisdiction and Applicable Law in Cross-border Commercial Disputes
Online resolution of consumer disputes
European Proceedings for low value disputes as a measure for judicial effectiveness promotion
Labour Market Flexibility – employer security against labour market and worker social welfare risks
Legality in Public procurement proceedings
Legal aspects of creating a single digital market as a measure for assisting European firms
Legal aspects of out of court dispute resolution in civil and commercial disputes
Insurance Distribution Directive (IDD) and Preparatory Guidelines on Product Oversight and Governance (POG)
Criminal liability in business operation
Social investments in the welfare system and family policy
INTERNATIONAL LEGAL ASPECTS OF SUSTAINABLE DEVELOPMENT, ENVIRONMENTAL PROTECTION, ENERGY EFFECTIVENESS AND RENEWABLE ENERGY SOURCES USE
Application of sustainable development principles in nautical tourism
Reducing glasshouse gases emissions – combatting climate change
Legal aspects of environment protection, investing and use of renewable sources of energy
Legal framework of energy effectiveness and energy sector reform as an economic development initiator
Legal problem areas of implementation of energy programmes and European energy policy
Globalization and Challenges of the Modern World
Contemporary Economy and Globalization
The Economic Impact on Social Development and Democracy
Regional Development
National Economies Between Liberalization and Intervention
International and Local Capital Markets
Education and Knowledge Management
Towards Modern Welfare Economics
Modern Tendencies in Economy and Management of Tourism
Enterprise in Turbulent Environment
Building a Resilient Organization
The Economics of Modern Enterprise
Planning or Predicting: Concepts and Models
Corporate Governance
Manufacturing: Strategy, Technology, and Organization
Human Capital Management
Marketing Perspective
The Legal Environment of Business
Business Continuity
ICT Support to Business Activities
Corporate Finance
Accounting and Auditing
Entrepreneurship Caught Between Creativity and Bureaucracy
The Role of SMEs in National Economies
SMEs in Global Value Chains
Education for Creativity
MEDIATION IN BUSINESS ENVIRONMENT (Croatian Mediation Association), 29 June 2017.
POTENTIAL INFLUENCE OF CROATIAN COURTS' WORK ON ECONOMIC DEVELOPMENT (Association of Croatian Judges), 30 June 2017.
CURRENT LEGAL CHALLENGES OF SUSTAINABLE DEVELOPMENT OF THE ADRIATIC PORTS OF NAUTICAL TOURISM (Adriatic Institute of the Croatian Academy of Sciences and Arts, organised within the installation research project DELICROMAR (11-2013-3061) financed by the Croatian Science Foundation), 30 June 2017
Fees
THE CONFERENCE FEE:
Participant (attending / paper presenting author): 300 EUR
Accompanying co-author: 200 EUR
Publishing only (without attending / presentation): 200 EUR
Attending (without paper): 150 EUR
Attending/Participation on the Round Tables (without paper): 100 EUR
DISCOUNTED FEE:
Early registration: 250 EUR
2nd paper registration (publishing only): 150 EUR
Registration fee includes admission to all sessions, conference kit (including the Scientific Book of Proceedings on CD) and admission to the lunch or dinner and all coffee brakes according to the program.
THE ROUND TABLE DISCUSSIONS FEE:
Fee: 100 EUR
Bank Institution: SPLITSKA BANKA SOCIETE GENERALE GROUP
Bank Address: Rudjera Boskovica 25, 21000 Split
Account Holder: PRAVNI FAKULTET U SPLITU
Accoun Holder Address: Domovinskog rata 8, Split, Croatia
IBAN: HR2123300031100030638
SWIFT: SOGEHR22
Purpose: "Participant's Name - The Round Table Discussions"
Payment
Bank Institution: Zagrebacka banka d.d.
Bank/Branch Institution Address: Kapucinski trg 5, Varazdin, Croatia
S.W.I.F.T. (BIC): ZABAHR2X
Acc. Holder Name: VADEA d.o.o.
Acc Holder Address: Mihanoviceva 4, 42000 Varazdin, Croatia
IBAN: HR7223600001101745832
Purpose: 'Participant's Name - Conference City Name'
---
Deadlines
PLEASE NOTE THE FOLLOWING DEADLINES:
Submission of abstracts for review: April 15, 2017
Notification of abstract acceptance: April 20, 2017
Submission of complete/full papers for the proceedings: May 20, 2017
Notification of full paper acceptance: May 25, 2017
Early registration: May 30, 2017
Final registration: June 15, 2017
Conceiving and finalizing the esd-Conference program: June 23, 2017
ESD Conference sessions: June 29-30, 2017
Venue
Faculty of Law, University of Split - Ulica Domovinskog rata 8, 21000, Split, Croatia
Committees
Marijan Cingula, University of Zagreb, Croatia (President)
Ayuba A. Aminu, University of Maiduguri, Maiduguri, Nigeria
Anona Armstrong, Victoria University, Australia
Gouri Sankar Bandyopadhyay, The University of Burdwan, Rajbati Bardhaman, India
Haimanti Banerji, Indian Institute of Technology, Kharagpur, India
Alla Bobyleva, The Lomonosov Moscow State University, Russia
Leonid K. Bobrov, State University of Economics and Management, Novosibirsk, Russia
Rado Bohinc, University of Ljubljana, Slovenia
David H. Burt, CPR Institute, USA
Zeki Atil Bulut, Dokuz Eylul University, Turkey
Adnan Celik, Selcuk University - Konya, Turkey
Angelo Maia Cister, Federal University of Rio de Janeiro, Brasil
Mirela Cristea, University of Craiova, Romania
Sreten Cuzovic, University of Nis, Serbia
Oguz Demir, Istanbul Commerce University, Turkey
T.S. Devaraja, University of Mysore, India
Onur Dogan, Dokuz Eylul University, Turkey
Alba Dumi, Vlora University, Vlore, Albania
Ksenija Dumicic, University of Zagreb, Croatia
Galina Pavlovna Gagarinskaya, Samara State University, Russia
Fran Galetic, Zagreb University, Croatia
Mirjana Gligoric, Faculty of Economics, Belgrade University, Serbia
Mehmet Emre Gorgulu, Afyon Kocatepe University, Turkey
Liudmila Guzikova, Peter the Great Saint-Petersburg Polytechnic University, Russia
Anica Hunjet, University North, Koprivnica, Croatia
Oxana Ivanova, Ulyanovsk State University, Ulyanovsk, Russia
Irena Jankovic, Faculty of Economics, Belgrade University, Serbia
Lara Jelenc, University of Rijeka, Croatia
Myrl Jones, Radford University, USA
Ana Jovancai Stakic, John Naisbitt University, Belgrade, Serbia
Gorazd Justinek, Graduate School of Government and European Studies, Slovenia
Hacer Simay Karaalp, Pamukkale University,Turkey
Grzegorz Karasiewicz, University of Warsaw, Poland
Dafna Kariv, The College of Management Academic Studies, Rishon Le Zion, Israel
Salih Katircioglu, Eastern Mediterranean University, Northern Cyprus, Turkey
Hilal Yildirir Keser, Uludag University, Bursa, Turkey
Sophia Khalimova, Institute of Economics and Industrial Engineering of Siberian Branch of Russian Academy of Science, Novosibirsk, Russia
Marina Klacmer Calopa, University of Zagreb, Croatia
Vladimir Kovsca, University of Zagreb, Croatia
Goran Kozina, University North, Koprivnica, Croatia
Dzenan Kulovic, Univeristy of Zenica, Bosnia and Herzegovina
Robert Lewis, Les Roches Gruyère University of Applied Sciences, Bulle, Switzerland
Ladislav Lukas, Univ. of West Bohemia, Faculty of Economics, Czech Republic
Pascal Marty, University of La Rochelle, France
Vaidotas Matutis, Vilnius University, Lithuania
Marjana Merkac Skok, GEA College of Entrepreneurship, Ljubljana, Slovenija
Daniel Francois Meyer, North West University, South Africa
Marin Milkovic, Rector, University North, Koprivnica, Croatia
Gratiela Georgiana Noja, West University of Timisoara, Romania
Zsuzsanna Novak, Corvinus University of Budapest, Hungary
Alojzy Z. Nowak, University of Warsaw, Poland
Mislav Ante Omazic, University of Zagreb, Croatia
Vera Palea, Universita degli Studi di Torino, Italy
Borislav Petrovic, Faculty of Law, University of Sarajevo, Bosnia and Herzegovina
Dusko Pavlovic, President DIU Libertas International University, Zagreb, Croatia
Dinko Primorac, University North, Koprivnica, Croatia
Zeljka Primorac, University of Split, Croatia
Miroslaw Przygoda, University of Warsaw, Poland
Nicholas Recker, Metropolitan State University of Denver, USA
Kerry Redican, Virginia Tech, Blacksburg, USA
Robert Rybnicek, University of Graz, Austria
Katarzyna Szymanska, The State Higher School of Vocational Education in Ciechanow, Poland
Jan Turyna, University of Warsaw, Poland
Ilaria Tutore, University of Naples Parthenope, Italy
Rebeka Danijela Vlahov, University of Zagreb
Ilko Vrankic, University of Zagreb, Croatia
Thomas Will, Agnes Scott College, USA
Li Yongqiang, Victoria University, Australia
Peter Zabielskis, University of Macau, China
Tao Zeng, Wilfrid Laurier University, Waterloo, Canada
Snezana Zivkovic, University of Nis, Serbia
Marina Klacmer Calopa (President)
Ana Aleksic
Ayuba Aminu
Mihovil Andjelinovic
Josip Arneric
Lidija Bagaric
Tomislav Bakovic
Sanja Blazevic
Leonid Bobrov
Ruzica Brecic
Anita Ceh Casni
Mirela Cristea
Oguz Demir
Stjepan Dvorski
Robert Fabac
Ivica Filipovic
Fran Galetic
Mirjana Gligoric
Tomislav Globan
Anita Goltnik Urnaut
Tomislav Herceg
Irena Jankovic
Dafna Kariv
Oliver Kesar
Hilal Yildirir Keser
Tatjana Kovac
Vladimir Kovsca
Angelo Maia Cister
Vaidotas Matutis
Marjana Merkac Skok
Josip Mikulic
Ljubica Milanovic Glavan
Daniel Francois Meyer
Natanya Meyer
Guenter Mueller
Ivana Nacinovic Braje
Gratiela Georgiana Noja
Zsuzsanna Novak
Alka Obadic
Claudia Ogrean
Igor Pihir
Najla Podrug
Vojko Potocan
Dinko Primorac
Zeljka Primorac
Sanda Renko
Souhaila Said
Armando Javier Sanchez Diaz
Tomislav Sekur
Lorena Skuflic
Mirko Smoljic
Petar Soric
Mario Spremic
Ana Jovancai Stakic
Matjaz Stor
Lejla Tijanic
Daniel Tomic
Boris Tusek
Rebeka Daniela Vlahov
Ilko Vrankic
Thomas Will
Zoran Wittine
Tao Zeng
Snezana Zivkovic
Berislav Zmuk
Zeljka Primorac (President)
Zeljko Radic
Borislav Petrovic
Simun Andelinovic
Alen Soldo
Domagoj Cingula
Dinko Primorac
Marina Klacmer Calopa
Erlino Koscak
Miroslaw Przygoda
Rebeka Danijela Vlahov
Sime Vucetic